Advertise With Us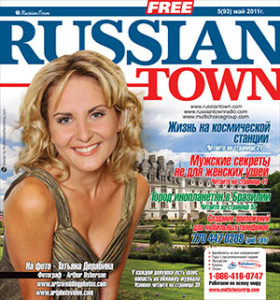 If you've considered using ethnic advertising in Atlanta and Georgia to advertise for your company, you should go for it!
Why? Russians usually take their business to companies that treat them well. Therefore, if you offer the products and services they desire along with good customer service, they will continue to come to you. RussianTown Magazine is a free newspaper that links the Russian-speaking communities in Atlanta and Georgia with the rest of the metro area. This ethnic newspaper in Atlanta and Georgia allows you to reach a significant portion of the population that companies do not touch often. With our magazine you can take advantage of Russian advertising in Atlanta and get your message to over 70,000 Russian-speaking people living in the city of Atlanta. Think about how much this can help your business grow!
IT'S FREE!! Yes, completely free for consumers! We offer our Russian newspaper and magazine in Atlanta and Georgia to consumers across the city that are looking for your business without them having to pay for the publication.RussianTown uses smart, effective ethnic marketing in Atlanta and Georgia to reach consumers via numerous distribution channels that include law and doctor offices, restaurants and over 20 Russian grocery stores around the city of Atlanta. Our magazines are also distributed in other locations so your ethnic media in Atlanta and Georgia will be visible in many areas around Atlanta by readers of all ages and demographics. Engaging in Russian media in Georgia can develop a new revenue stream that brings more customers to your business and increases sales. RussianTown is available in multiple formats so your advertising can be seen in print form as well as in our online portal at www.russiantown.com. Having an electronic version of our publication lets readers easily refer your business to their friends and family. Your visibility to consumers rises quickly because your company's ads are now visible on tablets and smartphones.
Why aren't you using RussianTown? You should be ready to take advantage of the opportunity to put your business in front of over 3,500 readers that visit RussianTown.com daily.Over 25,000 readers read our print version and this number is constantly growing. Come be a part of our growth!
Remember:
The quality of RussianTown attracts readers The contents of RussianTown keep their attention Russian Town magazine covers the whole southeastern United States As a result, your cooperation with us turns a minimal advertising expenses into fruitful profits for your business.
This has been checked, confirmed, and appreciated by many Russian-speaking people in the City of Atlanta and surrounding metro areas.